Preserving Our Culture & History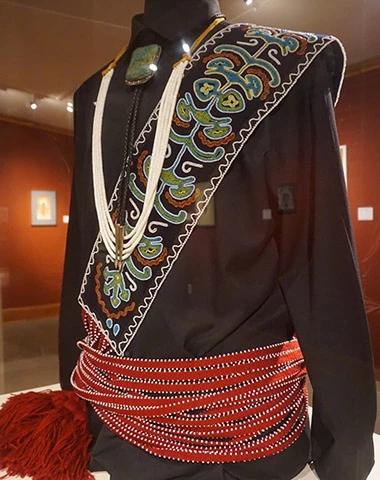 Our Current Exhibition
Spirit of the Nations: Contemporary Native American Art from the Robert W. Trepp Collection
Open to the public through December 31st, the exhibition is a collection of carefully-selected pieces from the museum's Robert W. Trepp Collection. The exhibition showcases work from 22 different artists from 12 Native American tribes.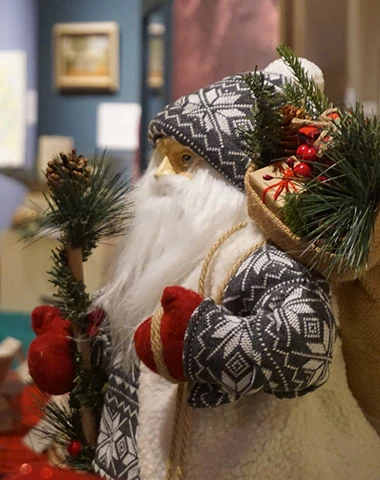 Fundraisers & Events
The 49th Annual Holiday Bazaar
The 49th annual Holiday Bazaar will be held on Friday, November 17th from 8 a.m. to 4 p.m at the museum.  As the main fundraiser for the Seminole Nation Museum, the Holiday Bazaar is a kick-off to the holiday season. Guests can indulge in our famous cheese apples, as well as shop among a variety of seasonal decorations, handcrafts, and other unique goodies.
If you would like to donate to the Seminole Nation Museum's Holiday Bazaar, please click here.
The Seminole Nation Museum documents and interprets the history and culture of the Seminole Nation of Oklahoma and the people and events that make its capital, Wewoka, one of the most historically significant and culturally diverse communities in Oklahoma. Through the use of select artifacts, historic photographs, and interpretive exhibits, the events and stories that shaped the home of the Seminoles for more than a century are chronicled in a captivating, educational, and enlightening experience.
Museum Announces 2023 Ligon Collections Purchase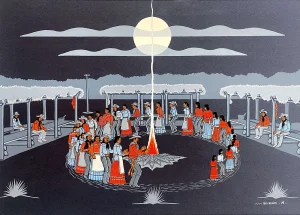 The Seminole Nation Museum is proud to honor Joan Roberts Ligon's birthday
by announcing its 2023 Joan Roberts Ligon Collection Endowment purchase.
Honor a loved one by creating an endowment in their name or contributing to the endowment fund. Endowments secure future building expansion and improvements, including increased public spaces; enhanced, modern methods of artifact preservation; and increased professional staffing.
Ways You Can Make a Difference
Your involvement and support strengthen our ability to provide educational programming, curate and preserve historical artifacts and documents, and fund the many impressive upgrades and renovations to our facility. Please make a contribution to ensure the stories of the people of Wewoka and the Great Seminole Nation are alive for generations to come.
Do you have a piece of Wewoka history stored away in your home? Whether it is a photograph of your family business or a sofke spoon used by your great-grandmother, each artifact is a record of the Seminole Nation and Wewoka. Please consider making a gift to the Museum so that we can showcase your item's place in Wewoka's fascinating and unique story.
You can help the Museum by the giving of your time. Assistance is always needed as part of the day-to-day operation of the Museum or with various special exhibits, fundraisers, and educational programs. We have many opportunities for service that fit different schedules. If you're interested in Wewoka's fascinating history, help bring it alive by calling us today!